Ash Toby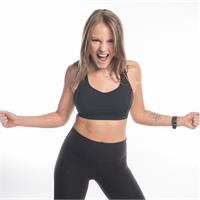 INSPIRED BY:

I'm inspired by the Bikergang, hands down. There are completely different battles that each member of YYC Cycle faces each day, and whether I'm aware or not, you can tell when someone has a victory in class. From the hooting and hollering during a powerful moment, to noticing a towel wipe away the sweat (or tears) - we're all fighting for something.
Ash Toby instructs the following:




In order to attend this class, please purchase the $10 GIVE'R Passes. 100% of proceeds will be donated to our current GIVE'R Charity. Class Registration opens each Thursday, a day before the class is held.