Alison Choi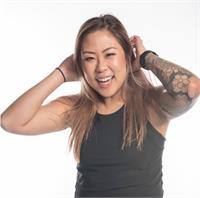 INSPIRED BY:

When I came into the studio for my first class, I could instantly tell that this was a passionate community. I love being able to motivate a group of people who have taken different routes to get here but are all in that room for a common goal.
Alison Choi instructs the following:



In order to attend this class, please purchase the $10 GIVE'R Passes. 100% of proceeds will be donated to our current GIVE'R Charity. Class Registration opens each Thursday, a day before the class is held.