Chris Scruggs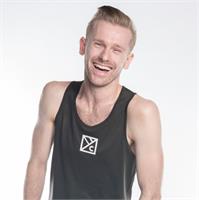 INSPIRED BY:

I really resonate with the idea of Opportunity. Everyday is an opportunity, and every time we ride is an opportunity for something within yourself. It could be as simple as just wanting a good honest sweat, something for your personal or physical goals, or something for more mental focus, drive, or release. There is no right or wrong answer, It just comes down to you making a commitment to yourself.
Everyone has their own reason for being in that room, and no one needs to know you're individual 'why' to feel an honest and real connection within the room if you give yourself permission to fully show up, but thats an opportunity; and that choice is up to you.
There is a time for everyone in my class, a quick track out of the saddle filled with choreography, a focused climb track, a feel good top 40's track, an arm burning weight track, a quiet moment for reflection and release, or a banger feel good track to seal the deal.
Whatever your reason, Make the choice for yourself, and lets do it.
See you on the bike :)
Chris Scruggs instructs the following: