Katie Wallace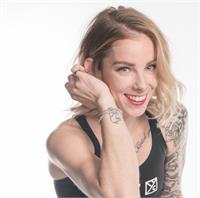 | Sour patch kid over-consumer | Aspiring superstar | Seahawks fan | Closet nerd | Engineer
What motivates me about being a motivator?
Spin is my therapy! When I finish a class I'm inspired with a sense of electricity that motivates me through my not so easy work days and I want to be able l provide an energy or space to instil that feeling in others.
How would you describe your style of class at YYC?
Sweaty. ;) I love throwing in some unexpected country tracks and focus on the music that makes the heart smile. Always challenging that beat!
If you could travel anywhere, where would it be and why?
Scotland. The history in that country just blows my mind and I think it would be magical!!
How can we find you on #instagram?
@katieannwallace
Katie Wallace instructs the following: