Jordan Smuszko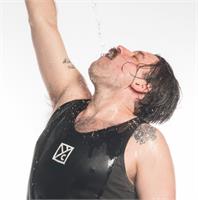 INSPIRED BY:

The sweet thing about living a healthy life is that it doesn't have to be that intimidating. Diets and Cleanses are cool but Fruits and Veggies are Forever. Don't chase a six pack, chase the sweaty high and the results will follow. Choose to be a healthy version of yourself, and you will naturally become the healthiest version of yourself. You get one life, go be amazing.
Jordan Smuszko instructs the following:
In order to attend this class, please purchase the $10 GIVE'R Passes. 100% of proceeds will be donated to our current GIVE'R Charity. Class Registration opens each Thursday, a day before the class is held.