Emily Cheffins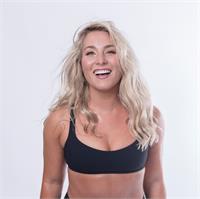 INSPIRED BY:

I'm inspired by the platform YYC Cycle has given me to connect and build relationships with people who share a common goal.
This community has uplifted me since my very first visit. I've been encouraged and motivated to be fearless, limitless, and resilient.
Everyday I am grateful for my body and good health. I can move, improve, challenge, and surprise myself.
Whether the 1st class or the 100th, a good day or bad, the Bikergang is committed to health and betterment. I'm excited and privileged by a rider's decision to spend an hour with me.
Emily Cheffins instructs the following:



In order to attend this class, please purchase the $10 GIVE'R Passes. 100% of proceeds will be donated to our current GIVE'R Charity. Class Registration opens each Thursday, a day before the class is held.